Acana Regionals

Rating: 
  | Price: $$$$  |  Website
Review:
There are three varieties in the Acana Regionals range:
Wild Prairie
Pacifica
Grasslands
For this review I've focussed on Grasslands, but the other two are like for like.
From the off we find the food contains a wonderful range of meat and fish ingredients – lamb, duck, pollock, perch, herring, and salmon. This is fantastic as cats are carnivores. Not many cat foods can boast a range such as that!
Acana comes from Champion Petfoods, the same company that gives us Orijen. If you know your cat foods then you know that's a very good thing. They get their ingredients delivered fresh every day, and use local fisherman and farmers. Their ingredients are "human grade", which says so much about the quality and ethics of the company.
But how does Acana compare to Orijen? Let's see…
The ingredients start off with boneless lamb. That's good, but even better as it's backed up with lamb meal and a range of fish ingredients for a very nice protein punch. Having named fish products is great to see, and means your cat is getting a great source of omega oils and other essential nutrients.
Acana have recently replaced russet potato in their foods which is good as cats don't really need such ingredients. Whole eggs and peas provide an additional source of protein. The food is packed to the brim with fresh and exquisite fruits, vegetables, and herbs, including alfalfa, spinach, chickpeas, cranberries, and more. With this food you can be assured your cat is getting a great assortment of nutrients.
Like Orijen, it's one of the more expensive foods, but you can't really go wrong with it. Cats who eat this will eat less, and they will be healthy. It's definitely on par with Orijen in my book.
Where to buy?

What's good about this food….
Wide variety of high quality meats, great proteins, great ingredients, fish oils, fruits and veggies.
….and what's not so good.
Nothing.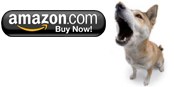 Ingredients:
Boneless lamb, lamb meal, boneless duck, pollock meal, duck fat, green lentils, boneless perch, herring meal, red lentils, salmon meal, chickpeas, green peas, herring oil, whole eggs, lamb fat, sun-cured alfalfa, dried kelp, pumpkin, butternut squash, spinach greens, carrots, apples, pears, cranberries, mixed tocopherols (preservative), chicory root, dandelion root, chamomile, peppermint leaf, ginger root, caraway seeds, tumeric, rose hips, freeze-dried lamb liver, freeze-dried duck liver, freeze-dried lamb, enterococcus faecium fermentation product, plus premium vitamins and minerals.
Other products in this range:
Grasslands is part of the Acana Regionals for Cats range:
Wild Prairie Cat & Kitten
Grasslands Cat & Kitten
Pacifica Cat & Kitten