Fromm Grain-Free Surf & Turf

Rating: 
  | Price: $$$$  |  Website

Fromm's is one of the best foods out there today. 5 of the first 9 ingredients are named meat products. No by-products, and no fillers. That this means to you and your cat is that your kitty will be eating high quality meats and NOT by-products like beaks and feet. Your cat also won't be loaded full of worthless grains only included into foods so that the manufacturer can make more money.

Fromm's is a company that cares about the health of your pet. It's obvious in that they not only use many meat sources, but they also put in veggies such as peas and sweet potatoes which are very beneficial to your cat. Heck, they even throw in cheese, flaxseed, and salmon oil. The latter two are wonderful fatty acids for heart health, and the first one is a great source of calcium. Plus, cats LOVE cheese….any cat owner can attest to that.

 

Yes, it's more expensive than Cat Chow, but your cat will eat far less of this because since there's no filler, it takes less to meet their nutritional needs. This is something some cat owners don't understand….pound for pound, good food is more expensive but it takes them longer to eat it…so it balances out a bit in the end and your cat is healthier. How can a person argue against that?

By the way….the "surf" in this is salmon…and the "turf" is duck and chicken. Wait, is the duck the surf or the turf?? Hmmm.
Where to buy?

What's good about this food….
Very high animal protein content of high quality, flax and salmon oils, good amount of vegetables and fruits, whole eggs.
….and what's not so good.
Nothing to mention.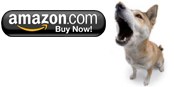 Ingredients:
Salmon, Duck Meal, Potatoes, Pea Flour, Sweet Potatoes, Duck, Chicken Fat (preserved with mixed tocopherols and citric acid), Dried Tomato Pomace, Salmon Meal, Whole Dried Egg, Pea Protein, Chicken, Flaxseed, Cheese, Salmon Oil (preserved with mixed tocopherols), Chicken Broth, Carrots, Broccoli, Cauliflower, Apples, Green Beans, Lecithin, Chicken Cartilage, Potassium Chloride, Cranberries, Blueberries, Salt, Chicory Root Extract, Alfalfa Sprouts, Yucca Schidigera Extract, Folic Acid, Parsley, Lactobacillus Acidophilus, Bifidobacterium Longum, Lactobacillus Plantarum, Enterococcous Faecium, Vitamin A, D3, E, B12 Supplements, Choline Bitartrate, Niacin, Pantothenic Acid, Ascorbic Acid, Riboflavin, Thiamine Mononitrate, Pyridoxine Hydrochloride, Biotin, Zinc Sulfate, Ferrous Sulfate, Manganous Sulfate, Copper Sulfate, Cobalt Carbonate, Calcium Iodate, Sorbic Acid, Iron Proteinate, Zinc Proteinate, Copper Proteinate, Manganese Proteinate, Sodium Selenite.