Wysong Vitality

Rating: 
 | Price: $$$$  |  Website
Wysong pride themselves in being true pioneers of natural healthy pet foods, having been established since 1979. But is their food testament to such a claim, let's see…
The main ingredient is chicken, which is a good start. Backing this up is chicken meal, fish meal, and turkey meal. Wow! I can't think of another cat food I've reviewed with so much meat at the top of the ingredients list. We also find peas, eggs, crab meal, and other protein sources to further increase the protein punch, which is far more than most foods I've reviewed. Either your cat will need to be super-energetic or will become super-energetic from eating this food. If you have an older or less active cat, then I'd recommend something with less protein.
Brown rice is used as the main carb source, which is a good choice of grain. There aren't any cheap fillers in the food which is fantastic. The food has an extensive ingredient list with plenty of fruit and vegetables, vitamins, fish oil for a glossy coat, and taurine. Salt has been added, but low enough down the list not to raise concern, and chicken and fish flavor serve no nutritional purpose in a cat food.
All in all it's a very good food, and one of my top rated.
Where to buy?

What's good about this food….
Outstanding meat and protein content, backed up with lots of nutritional goodness in the form of fruit and veggies.
….and what's not so good.
Added flavor (but this is a very minor point).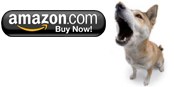 Ingredients:
Chicken, chicken meal, fish meal, turkey meal, brown rice, peas, chicken fat, flaxseeds, beet pulp, eggs, montmorillonite clay, crab meal, sesame seeds, chicken and fish flavor, whey, salt, calcium carbonate, tomato pomace, calcium propionate, taurine, and a lot more…