California Natural Grain Free

Rating:

| Price: $$$$ | Website

This review is based on California Natural Grain Free Chicken Meal Formula. The other products in the range differ in ratings with this brand, so I'll summarise the other formulas too. The Chicken Meal formula is definitely one of the best in the range.

These foods have been designed to have few ingredients and no grains, which is great for dogs that suffer allergies. They have a single meat protein source combined with a select choice of legumes.

 

This formula has chicken meal as the prime ingredient which is exactly what we want. Having a lean meat meal ensures plenty of digestible protein in the food. It's backed up with peas which offer an additional source of protein as well as fibre, and are a good ingredient. Some foods use peas to bulk up the protein where the meat content is lacking, but with the protein in this food at 34% it's safe to say there's a decent amount of meat. We then find Green Lentils, and you can't get better than that. They're packed with protein in a form very digestible for dogs (and that's fantastic if your dog usually suffers from gas!)

The oil used in the food is sunflower oil for a glossy coat. I'd prefer to see canola oil which is a better source of omega fats, but sunflower oil is more resistant to heat when cooking a kibble.

If you're looking to feed a simple well-rounded diet to your dog then this food is definitely recommended.
Where to buy?

What's good about this food….
A well-rounded simple diet with a great choice of meat meal and legumes.
….and what's not so good.
Not much. It makes you wonder why other products need such a long list of ingredients.
Ingredients:
Chicken Meal, Peas, Green Lentils, Chicken Fat (Preserved with Mixed Tocopherols, a Source of Vitamin E), Pea Fiber, Sunflower Oil, Natural Flavors, Salt, Minerals (Zinc Proteinate, Iron Proteinate, Copper Proteinate, Manganese Proteinate, Calcium Iodate), Vitamin E Supplement, Vitamins (Betaine Hydrochloride, Vitamin A Supplement, Niacin Supplement, Calcium Pantothenate, Beta Carotene, Vitamin B12 Supplement, Vitamin D3 Supplement, Riboflavin Supplement, Pyridoxine Hydrochloride, Thiamine Mononitrate, Biotin, Folic Acid), Rosemary Extract.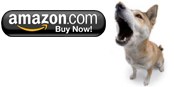 Other foods in the range
Grain Free Pork Meal & Sweet Potatoes Formula
– Pork isn't often seen in pet food, mainly due to stigmas regarding parasites and a difficulty to ensure quality of suppliers. It's actually a very digestible source of protein, some times more so than chicken and fish. We also find a number of main brand pet food manufactures do in fact use pork. I'll stick with 4 stars for this one.
Grain Free Salmon Meal & Peas Formula – Like the Chicken Meal formula, this is worthy of 4 stars.
Grain Free Kangaroo & Red Lentils, Grain Free Lamb Meal, Grain Free Venison & Green Lentils – These varieties have little meat content so are essentially plant-based kibble. They have less protein than the other formulas, and most of it will be from the peas and lentils. I'll give these formulas 3 stars, but if you have a less active or older dog then these should be fine. The ingredients are still of a good quality.
Note that some of the formulas have changed recently. For example, the Venison formula used to be Venison Meal Formula, but they've unfortunately substituted the meat meal for regular meat.