Orijen dog food review

Rating: 
  | Price: $$$$  |  Website

Orijen is my "best in class" for cat foods, and isn't far behind for dogs either. As was mentioned in the cat food review, this company (based in Canada) really places an emphasis on fresh ingredients. They raise their own chickens and have fishermen employed to catch fish and deliver them fresh to the company. The result is what you see above, and it's about the best you can do for your pet.
The first 3 ingredients are all named meat products, and two of them are protein-packed "meals", which is better yet. Next, potatoes are used for a high quality carb source. Then it's back to meat, as whitefish are included.
This food is a delight of proteins. They use whole eggs, not "dried egg product", for extra protein. There's more meat in the form of turkey and salmon meal. Salmon and anchovy oils are used for fat sources and Omega fatty acids. Not only that, sunflower oil is used to include lineolic acid, which aids in coat and skin health.
As if that isn't enough, carrots, spinach, peas, tomatoes and apples give a strong fruit and vegetable presence in this food. There is absolutely nothing you can fault this food for.
Where to buy?

What's good about this food….
Very high meat content and high quality at that, potatoes in 2 places, whole eggs, fish oils for heart health, sunflower oil for coat and skin, many fruits and veggies.
….and what's not so good.
Absolutely, positively nothing.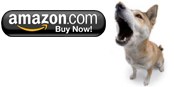 Ingredients:
Deboned chicken, chicken meal, turkey meal, russet potato, lake whitefish, chicken fat, sweet potato, whole eggs, turkey, salmon meal, salmon and anchovy oils, salmon, natural chicken flavour, sunflower oil, sun-cured alfalfa, dried brown kelp, carrots, spinach, peas, tomatoes, apples, psyllium, dulse, glucosamine Hcl, cranberries, black currants, rosemary extract, chondroitin sulfate, sea salt.