Innova Evo (Turkey & Chicken)

Rating: 
  | Price: $$$$  |  Website
*** Please note, since Procter & Gamble took over this brand there have been a number of recalls due to traces of salmonella being found in a number of products. This includes California Naturals, Innova, EVO, Karma and Healthwise formulas ***
The EVO line of foods from Innova differs from the regular Innova foods in that it is grain-free and very high in protein. They advertise themselves as the "ancestral diet", which is to say that the food is the way cats ate before humans started giving them crap like corn and soy as cheap fillers in their food.
Cats love the stuff, and it's easy to see why. The first 4 ingredients are named meat products, and so is the 8th. You have potatoes for carbs and egg as yet another protein source. In fact, the protein percentage in this food stands at 50%, which is among the very highest you'll find anywhere.
Like any high-quality food, veggies and fruits like cranberries, tomatoes and apples are thrown in as well. It's these types of ingredients which often differentiate between bargain food and good food.
Also notice the herring oil, which like any fish oil, is an excellent fatty acid and source of Omega fatty acids. Taurine is present, as any good cat food needs to have taurine to prevent blindness. Oh, and cottage cheese. This is the only food I've seen with that in the ingredient list. Nice!
It's expensive, but this is one product I do think is worth the price tag.
Where to buy?

What's good about this food….
Loaded with quality meats, no grains, eggs, fruits and vegetables, herring oil included.
….and what's not so good.
The only thing would be the price.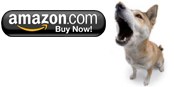 Ingredients:
Turkey, chicken meal, chicken, herring meal, chicken fat, potatoes, egg, turkey meal, natural flavors, vitamins, apples, potassium chloride, carrots, cranberries, alfalfa sprouts, minerals, tomatoes, herring oil, cottage cheese, ascorbic acid, dried chicory root extract, direct-fed microbials, vitamin E supplement, taurine, DL methionine, lecithin, rosemary extract.