Innova Evo Small Bites (Turkey & Chicken)

Rating:
| Price: $$$$ | Website
*** Please note, since Procter & Gamble took over this brand there have been a number of recalls due to traces of salmonella being found in a number of products. This includes California Naturals, Innova, EVO, Karma and Healthwise formulas ***
Evo is part of Innova's line of products, and is their high-protein, no grain food. This is especially good for their cat counterparts, but isn't bad for dogs either. Besides, most of the grains used by pet food companies today are cheap and nearly worthless anyhow.
The first 4, and 5 of the first 6 ingredients are named animal meat products. No by-products or "animal digest". They use potatoes as a main carb source, which is good. Chicken fat is used instead of beef tallow, which is good to see. They use eggs for additional proteins and a good number of fruits and veggies (apples, tomatoes and carrots) to supplement the animal products. They even use cottage cheese, which is unique to Evo as far as I've seen.
The ingredient list is also pretty short, which is usually a good thing, as longer lists tend to have more chemicals and additives.
It's no more expensive than Science Diet and 10 times better. Highly recommended.
Where to buy?

What's good about this food….
Incredible meat content, potatoes for carbs, eggs, vegetables used, very limited preservatives, cheese.
….and what's not so good.
Nothing at all.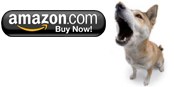 Ingredients:
Turkey, chicken, turkey meal, chicken meal, potatoes, herring meal, chicken fat, natural flavors, egg, apples, tomatoes, potassium chloride, carrots, vitamins, garlic, cottage cheese, minerals, alfalfa sprouts, ascorbic acid, dried chicory root, direct-fed microbials, vitamin E supplement, lecithin, rosemary extract.