Purina Pro Plan (Adult Chicken & Rice)

Rating:

| Price: $$$ | Website

The thing that aggravates me about this food, which is supposed to be the top of the line food from Purina (and this is the best they can do, despite earning billions of dollars?), is that it's quite insulting to the people who read the label. How so?? Easy. When's the last time you heard somebody refer to corn as "maize"?? I'll bet that most people can get that connection, but some may not. To those who know that maize IS corn, it's just insulting to our intelligence. To those who don't, it's deceptive. Whichever side you're on, it's not a great thing for a company to do.
Anyhow, ingredients wise, it starts off strong with chicken and rice, which are good for protein and grain respectively. Then we have corn gluten meal, which is a sin in a pet food. I don't like "dehydrated poultry protein" because it's just so vague. It's obviously more than one bird, but which birds are they?? If they were birds like chickens or turkeys, I'm sure they'd tell us. So does this concern anybody else?? Then we have more corn…wheat….liver "digest"….etc.
I've really had a difficult time rating this one. It could be a 2 or 3 star food. Certainly, it's better than crap like 9 Lives or Meow Mix, which are 1 star foods. But is it as good as Nutro Complete Choice, which is a 3 star?? I just don't think so, and the added insult of deception on the label doesn't sit well with me at all. Not only that, but as was mentioned, this was the best Purina thought they could do. Shame.
Where to buy?

What's good about this food….
Chicken is first, fish oil, whole eggs, rice is main grain.
….and what's not so good.
Far too much corn, wheat is used.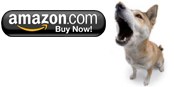 Ingredients:
Chicken (21%), rice (16%), maize gluten meal, dehydrated poultry protein, maize, wheat, animal fat (protected by mixed tocopherols), liver digest, dried whole egg, fish protein concentrate, yeast, fish oil, potassium chloride, calcium carbonate, choline chloride, minerals, sodium chloride, DL-methionine.