Flint River Ranch (Cat & Kitten)

Rating:

| Price: $$$$ | Website

I had pretty high expectations of this food. After all, any food that (as far as I can see) is only sold online and really thumps their chest about how wonderful their food is compared to all of the other brands out there should be really dang good. So I went in expecting to see greatness. After all, for 23 dollars (!!!) for a 6 pound bag, it had BETTER be good!
Oh boy. Well, they get the meat content right. Meal products are 1st, 3rd, and 8th. That's definitely something we like to see, as it ensures a high quality animal proteins source for the cat. However, if grains are present in the food it should NOT be corn. And there are 3 ingredients that are corn based here! That's incredible. I don't know that I've ever seen a food with 3 corn sources before. They throw in a great cause of food allergies (wheat) and some brewers yeast for good measure. For the price they are charging, they definitely could have used rice or barley, but they used the cheapest and worst grains you can use. Ouch.
Also, is salt that high up on the list really necessary? You wouldn't feed your kid a bunch of salt would you?? Lastly, I see no source of Omega, heart-healthy fatty acids here and almost every "premium" food will have those. I'm really disappointed. This gets the stars for the meat sources, but nothing else.
Where to buy?

What's good about this food….
3 named meal products.
….and what's not so good.
Way too much corn (3 ingredients worth!), wheat as 6th ingredient, brewers yeast, salt is high on the list, no sources of Omega fatty acids?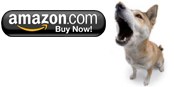 Ingredients:
Chicken Meal, Ground Yellow Corn, Lamb Meal, Corn Gluten Meal, Poultry Fat (Preserved with Mixed Tocopherols and Ascorbic Acid), Ground Whole Wheat, Dried Brewers Yeast, Fish Meal, Corn Germ Meal, Salt, Dried Beet Pulp, Dehydrated Cheese, Lecithin, D-Activated Animal Sterol (Source of Vitamin D-3), Vitamin A Acetate, Vitamin B12 Supplement, Vitamin E Supplement, Niacin Supplement, Riboflavin, Calcium Pantothenate, Choline Chloride, Pyridoxine Hydrochloride, Folic Acid, Biotin, Thiamine Mononitrate, Inositol, DL-Methionine, Manganese, Dehydrated Kelp, Zinc Sulfate, Copper Sulfate, Cobalt Sulfate, Ferrousc Sulfate, Taurine, Calcium Iodate, Sodium Selenite, Dried Whey, Yucca Schidigera Extract (for odor control).