Honest Kitchen (Zeal Recipe)

Rating:
| Price: $$$ | Website

With a name like "The Honest Kitchen", I'd hope they would live up to their name. Fortunately, they do. Looking at this ingredient list brings me no faults that I can give in regards to this food. The meat ingredient is first and is quality. There are many uses of fruits and vegetables in this food. This is a grain-free food, which means the protein percentage is pretty high. This is excellent for dogs that are more active. Also included is a seriously impressive list of fruits and vegetables.

They also state on their website that this food is all human grade and is made in a facility where human food is processed. I have no qualms believing that.

 

This manufacturer has quite a few different varieties of food. If you go to their website, you'll see them listed with ingredients. They all appear to be just as high of quality as this one.
Where to buy?

What's good about this food….
Top quality ingredients. Meat is first ingredient, and a quality one at that. No by-products, corn, wheat or soy. Very solid inclusion of fruits and vegetables.
….and what's not so good.
Absolutely nothing.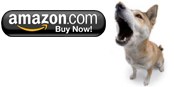 Ingredients:
Dehydrated white fish (Haddock, Whiting), sweet potatoes, eggs, organic coconut, alfalfa, apples, green beans, parsley, cabbage, bananas, Salmon, cranberries, garlic, rosemary, tricalcium phosphate, choline chloride, zinc amino acid chelate, vitamin D3 supplement, vitamin E supplement, potassium iodide, potassium chloride, iron amino acid chelate, copper amino acid chelate.