California Natural (Chicken & Brown Rice)

Rating: 

  | Price: $$$  |  Website
Review:
*** Please note, since Procter & Gamble took over this brand there have been a number of recalls due to traces of salmonella being found in a number of products. This includes California Naturals, Innova, EVO, Karma and Healthwise formulas ***
California Natural prides itself as using fewer ingredients than the other kinds of pet food. Looking at the ingredient list, it's not hard to see that they definitely made a point of that. It's around 1/3 the size of the typical listing, yet is a very regarded food. This can make a person stop and think exactly why then, even high-quality pet foods have ingredient lists the size of short novels.
This food, while keeping it simple, does a good job at giving your cat a well-rounded diet. The first two ingredients are named meat products, with the 2nd one being a "meal" (which is great, but would rather it be the 1st). The grains they use are rice, but it's a little concerning to me that both the 3rd and 4th ingredients are grains, when we all know that cats require little to no grains in their food.
The sunflower oil (for a good coat) and flaxseed (for Omega 3 and 6 fatty acids) are a nice touch.
By the way, if you've ever wondered what taurine is, it's essential for cats to have taurine as it prevents blindness. Cats that have a deficiency in this experience loss of vision. So there you have it.
This is a recommended food if you don't want to go all out price-wise for one of the grain-free types, as it is pretty cheap compared to most premium foods.
Where to buy?

What's good about this food….
Quality meats, decent meat content, grains are of high quality, sunflower oil, and flax.
….and what's not so good.
The only disadvantage is that, for anybody who wants very high protein in their food, this isn't it.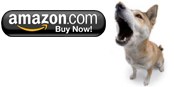 Ingredients:
Chicken, chicken meal, brown rice, rice, chicken fat, natural flavors, sunflower oil, flaxseed, vitamins, potassium chloride, minerals, taurine, DL methionine, rosemary extract.