Purina Cat Chow (Indoor Formula)

Rating: 

  | Price: $  |  Website

Let's agree on one thing: Anything that has "chow" in the name is probably never a good thing, and this is certainly no exception. The list of ingredients was long, but not able to be copied due to the format on their website so I just hand typed the first 10. Those are the ones that matter most anyhow.
What we see is more of the same from Purina: fillers leading off, by-products, corn gluten, liver "flavor" instead of actual liver, etc. Oh, and soybean hulls. How the heck can hulls be beneficial?? Yikes.
Where to buy?

What's good about this food….
Salmon meal is included, but too far down.
….and what's not so good.
Large amount of corn and soybeans, by-products are main protein source, powdered cellulose is not quality ingredient.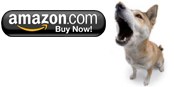 Ingredients:
Corn meal, poultry by-product meal, corn gluten meal, soy flour, animal fat, powdered cellulose, salmon meal, animal liver flavor, soybean hulls, malt extract, [and more].