Orijen (Cat & Kitten)

Rating: 
  | Price: $$$$  |  Website

Orijen is top of the line food. If you want to feel as if you are flat out pampering your cat, buy this food. They only have two varities for cats: Cat & Kitten and 6 Fish. Since the latter is hard to find, I'm including the ingredients for the former here.

First, it's a grain-less food with a relatively short ingredient list. There aren't many foreign sounding ingredients in this food, and that makes sense because this food absolutely emphasizes just how fresh their ingredients are.

How fresh? Well, they raise their chickens themselves anti-biotic free. They employ fishermen to catch their fish for them and deliver them fresh to their factory. Hey, they're Canadians, apparently ethics in food making are still alive up there.

If you take a look at the ingredients, you really can't do any better. The first 3 ingredients are meats, along with the 5th, 9th, 10th and 12th. It's absolutely LOADED with proteins, and high quality ones at that. They even throw in whole eggs for good measure. Not "dried eggs" or "egg product", but whole eggs.

There are two fish oils for added heart health, and sunflower oil for a good coat. There are carrots, spinach, peas, tomatoes and apples for the fruit and veggie quota.

 

Orijen prides itself on having a balanced ratio of 75/25/0. That is, that 75% of weight will be animal products, 25% fruits and veggies and 0% grain. The ingredient list speaks for itself as to how they follow that ratio.

It's expensive, but it's ever so worth it. Cats who eat this will eat less, and they will be healthy.
Where to buy?

What's good about this food….
Wide variety of high quality meats, very high protein content, whole eggs, fish oils, sunflower oil, fruits and veggies.
….and what's not so good.
Nothing.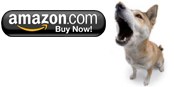 Ingredients:
Deboned chicken, chicken meal, turkey meal, russet potato, lake whitefish, chicken fat, sweet potato, whole eggs,deboned turkey, salmon meal, salmon and anchovy oils, salmon, natural chicken flavour, sunflower oil, sun-cured alfalfa, dried brown kelp, carrots, spinach, peas, tomatoes, apples, psyllium, dulse, glucosamine Hcl, cranberries, black currants, rosemary extract, chondroitin sulfate, sea salt.