Whiskas (Meaty Selections)

Rating: 

  | Price: $  |  Website

Whiskas is just another bargain basement food that people buy strictly because it's cheap and the name is cute. I don't even think it has a jingle like Meow Mix, or a really fancy commercial like Fancy Feast. It's been around for a long time though, and I'm sure a lot of people buy it out of brand loyalty and don't think about what's in it. As long as we're on the topic of what's in it….
Well, the ingredient list is actually pretty brief. That isn't a bad thing, as long as the food has the proper ingredients. This is certainly not up to that task. Two of the first three ingredients are straight filler that are nutritionally near worthless to cats, and the other is a by-product made from disgusting parts of the animal you wouldn't personally feed your cat.
The scary thing is that there's only one animal protein source within the first 10 ingredients. Yikes!! That's not healthy at all for a cat and it is not how their bodies work. They're carnivores, people! They aren't supposed to live off of corn and wheat!! When there's more salt in a food than the 2nd meat source (turkey by-products), you know you have a problem.
About the only thing they got right was using rice for a grain, but that was after 3 other grains were already named, so it was too little too late. This is one of the worst foods on the market. other grains were already named, so it was too little too late.
Where to buy?

What's good about this food….
Nothing.
….and what's not so good.
Very heavy corn use, by-products are top protein, brewers yeast, wheat present, artificial colors.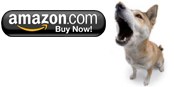 Ingredients:
Ground Yellow Corn, Chicken By-product Meal, Corn Gluten Meal, Animal Fat (Preserved with BHA/BHT), Natural Poultry Flavor, Wheat Flour, Rice, Brewers Dried Yeast, Salt, Potassium Chloride, Choline Chloride, Turkey By-product Meal, Caramel Color, Calcium Carbonate, dl-Methionine, Taurine, Trace Minerals (Zinc Sulfate, Copper Sulfate, Manganese Sulfate, Potassium Iodide), White Fish Meal, Vitamins (dl-Alpha Tocopherol).