10 Ways to Help Dogs!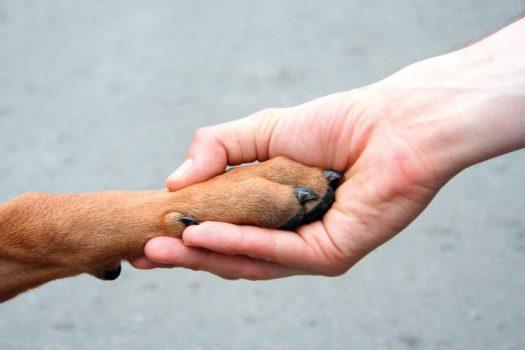 If you're looking for ways to help dogs (or cats), then here's a list to give you ideas:
1. Adopt
When you adopt a dog from a shelter or rescue you can choose from dogs, puppies and sometimes purebreds. Adoption fees usually include vaccination, deworming, and spay or neutering. Save a life, adopt don't shop!
2. Volunteer
Volunteers are vital to shelters and rescues. They participate in nearly every area by assisting in the care and placement of the animals, providing support for administration, educating the public and helping with fundraising events.
3. Foster
If you have room in your home, foster an animal until a shelter or rescue finds it a permanent home. You can provide a nurturing environment for animals so they may mature, heal, socialize, and become or remain adoptable.
4. Donate
Many shelters and rescues do not receive government funding. Your tax-deductible gift enables them to offer many services to animals. Donate monetarily or give things you no longer use such as towels, toys, and a camera or fax machine.
5. Contribute
Your time and services are valuable. Contribute by offering to take pictures of the animals for flyers, create a website or do minor repair work. In lieu of birthday or wedding gifts, ask for donations to a shelter or rescue. Put a collection box in your store.
6. Support
Support legislation to pass strong anti-cruelty and humane laws on federal and state levels. Write a letter, send an email or call your local representatives. Join the advocacy organizations of the ASPCA, Humane Society US and the Animal Legal Defense Fund.
7. Be active
As a responsible pet owner your pet should be spayed or neutered, getting yearly checkups/shots, licensed, and wearing an ID tag and collar. Do not ever chain up a dog or let a dog roam. Make sure they get enough exercise, training, socialization and love.
8. Educate
Plant the seeds of animal kindness in children early by setting a good example. Show them how to feed and water their pet. Have your animals fixed and bring them to the vet when their sick. Always give them lots of love and attention. This will teach them to be responsible pet owners in the future.
9. Careers
There are many careers in animal welfare. From traditional animal-related careers like veterinarians, trainers, groomers, and shelter workers to less hands-on professions, including lawyers, office support staff and humane educators.
10. Report abuse
In order to create a humane society, we must speak up and stop cruelty against animals. If you have information regarding animal cruelty or neglect in your area, report it to your local Animal Services. Your call can save the life of an animal.
If you have any other ways to help dogs then please let us know – comments!