Nutro Ultra

Rating:

| Price: $$$ | Website

If Nutro Max is sub-par, and Nutro Natural Choice is decent, then this is very good. I'm actually impressed by this food, and I didn't figure I would be. As far as I can tell, this is better than anything that Iams, Science Diet, or Eukanuba puts out. In short, if you're a fan of Nutro foods and don't want to switch your brand, go for this line of foods.
I could only get the top 10 ingredients, because I couldn't copy and paste this list from their site. However, we see 3 named meat meals in the top 9 ingredients.
These are protein-packed animal proteins from good sources. We also see that rice is the lone grain used, which is an excellent grain for digestibility and fiber. It's the top grain recommended. Also, flaxseed and sunflower oil are top notch choices for fatty acids that help both the heart and nervous systems. The only quibble is with the soybean oil, which isn't of the highest quality. Also, "poultry fat" isn't as good as if they were to actually name the animal the fat came from. It's always suspect when they refuse to name it. All in all though, a very good food.
Where to buy?

What's good about this food….
Three named meat meals, rice is sole grain, flaxseed & sunflower oil are high quality fat sources.
….and what's not so good.
Soybean oil is not best choice for oil.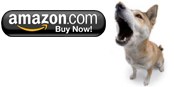 Ingredients:
Chicken meal, whole brown rice, ground rice, lamb meal, rice bran, soybean oil, sunflower oil, poultry fat, salmon meal, flaxseed.