Under the Sun

Rating: 

  | Price: $$$  |  Under the Sun Website
I was excited to hear about this new product from the Canidae company. I've always respected and recommended Canidae foods, so expected a lot from this.
On the bag we find "Made with Farm-Raised Chicken" so we'd expect that to be the main ingredient, but it's not. Pork meal is the main ingredient, which is cheaper. We actually don't find chicken until the 8th spot, and that's listed by weight prior to cooking so it's not very significant at all. What we're seeing here is labeling trickery, as with chicken on a label simply means chicken features in some small quantity in the food.
Next up we find milo, otherwise known as sorghum, or otherwise known as cheap starchy grain. I imagine it's listed as Milo as most won't know what it actually is. Royal Canin use the same trickery by listing corn as "maize".
What's disappointing is the whole range of grains we find next. 5 out of the top 6 ingredients are grains – milo, brown rice, oatmeal, millet, rice bran. Oatmeal is a pretty good grain, and brown rice isn't so bad either, but millet and rice bran are hard to digest cheap fillers. Millet can be bad for the thyroid, so definitely don't feed this food to dogs with thyroid problems.
Ok, so we find some decent vitamins, minerals, fruits, and veggies in the food, as well as flax seed (always a nice inclusion), but chicken fat is too far down the list and we seem to be lacking in quality oils for essential omega fats.
I find myself disappointed with the food, especially as Canidae foods are so good, but it's still better than most. It sits between 3 and 4 stars for me, but I'll stick with 3. I feel the Canidae company are trying to cash in on the lower end of the pet food market with this.
Where to buy?

What's good about this food….
A meat meal as the main ingredient, but it's pork not chicken as we're led to believe by the labeling.
….and what's not so good.
Lots of grains, grains, and more grains.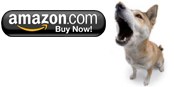 Ingredients:
Pork meal, milo, brown rice, oatmeal, millet, rice bran, suncured alfalfa, chicken, chicken fat, flaxseed, natural flavor, minerals (iron proteinate, zinc proteinate, copper proteinate, ferrous sulfate, zinc sulfate, copper sulfate, potassium iodide, manganese proteinate, manganous oxide, manganese sulfate, sodium selenite), vitamins (vitamin E supplement, thiamine mononitrate, ascorbic acid, vitamin A supplement, biotin, niacin, calcium pantothenate, pyridoxine hydrochloride, vitamin B12 supplement, riboflavin, vitamin D3 supplement, folic acid), choline chloride, butternut squash, tomatoes, sage, parsley, sweet potatoes, green apples, carrots, blueberries, mixed tocopherols (a source of vitamin E).