Alpo Prime Cuts (Savory Beef)

Rating:

| Price: $ | Website
Alpo used to have a very large marketing campaign and was basically synonymous with dog food. Those days seem to be long gone, and while it'd be nice to say that it's a good thing for dogs, an equally bad food (Ol Roy) now stands as the most popular dog food brand in the USA.
Looking at the food, it's hard to understand just how this could be sold as real food for dogs. For instance, ground corn is the top ingredient, which is known to be difficult to digest and not nutritious for dogs. It's a filler. Beef & bone meal is the ground up stew of some of the most undesirable parts of the cow, along with some bone thrown in. It's one of the cheapest things a dog food company can use. Soybean meal is yet another filler with limited value for dogs. Then, we have "digest of chicken by-products". The 4 "D's" of (dead, diseased, dying, and disabled) are used to make any animal digest product. It's a stew of animal parts that would probably make most people vomit upon seeing or smelling it.
It just goes downhill from there. We have more by-products, and then brewers rice (another cheap addition with limited value). Also, salt is high on the list as flavoring, which is bad for the animals just like it's bad for you. It's only there b/c the food is otherwise too bad tasting and needs seasoning.
This food is such a total failure, I'm not happy about having to give it 1 star.
Where to buy?

What's good about this food….
Nothing at all.
….and what's not so good.
Very cheap grain including corn and soybeans, very poor animal protein sources, by-products, brewers rice, salt is way too high.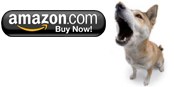 Ingredients:
Ground Yellow Corn, Beef & Bone Meal, Soybean Meal, Digest of Chicken By-Products, Animal Fat (preserved with BHA), Poultry By-Product Meal, Brewer's Rice, Salt, Iron Oxide, Calcium Carbonate, Choline Chloride, Zinc Sulfate, Ferrous Sulfate, Vitamin E Supplement, Copper Sulfate, Vitamin A Acetate, Manganese Sulfate, Niacin, Calcium Pantothenate, Riboflavin Supplement, Vitamin B12 Supplement, Thiamine Mononitrate, Vitamin D3 Supplement, Potassium Iodine, Pyridoxine Hydrochloride, Sodium Selenite, Folic Acid, Biotin.